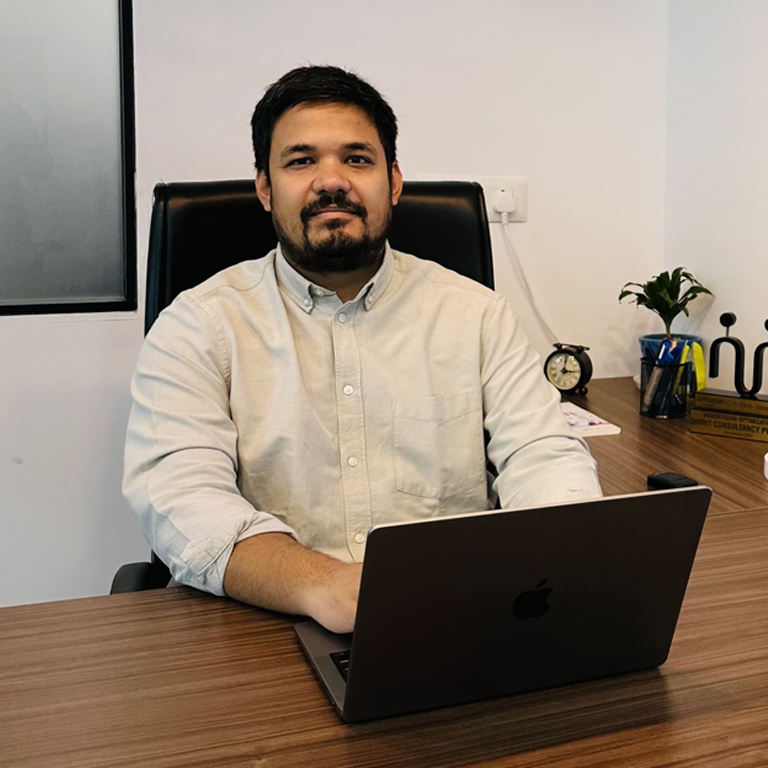 I started 'DIVRIT' in 2015 with the vision of creating an E-Commerce brand that would be defined not only by making revenue but also by client's trust and faith in us. The aim was to create a company that would provide the best E-commerce services to different businesses.
It has been 8 years, and I am fortunate to work with big and renowned clients/brands like Liberty, Vanesa Cosmetics, Dchica & many others who abundantly believe in 'DIVRIT'. Over these years, we have been growing considerably and consistently on different platforms like Amazon, Flipkart, Myntra, all around India, the USA and worldwide with my dream team.
I believe our company is still at the beginning stages of growth. However, we are determined to move forward with the horizon of the great opportunities we wish to create, grab, and make the best of them.
I assure you that we will deliver our best services and profits to your business and grow as an E-Commerce service provider company.
DIVANSHU JAIN
Founder and CEO
DIVRIT CONSULTANCY PVT. LTD